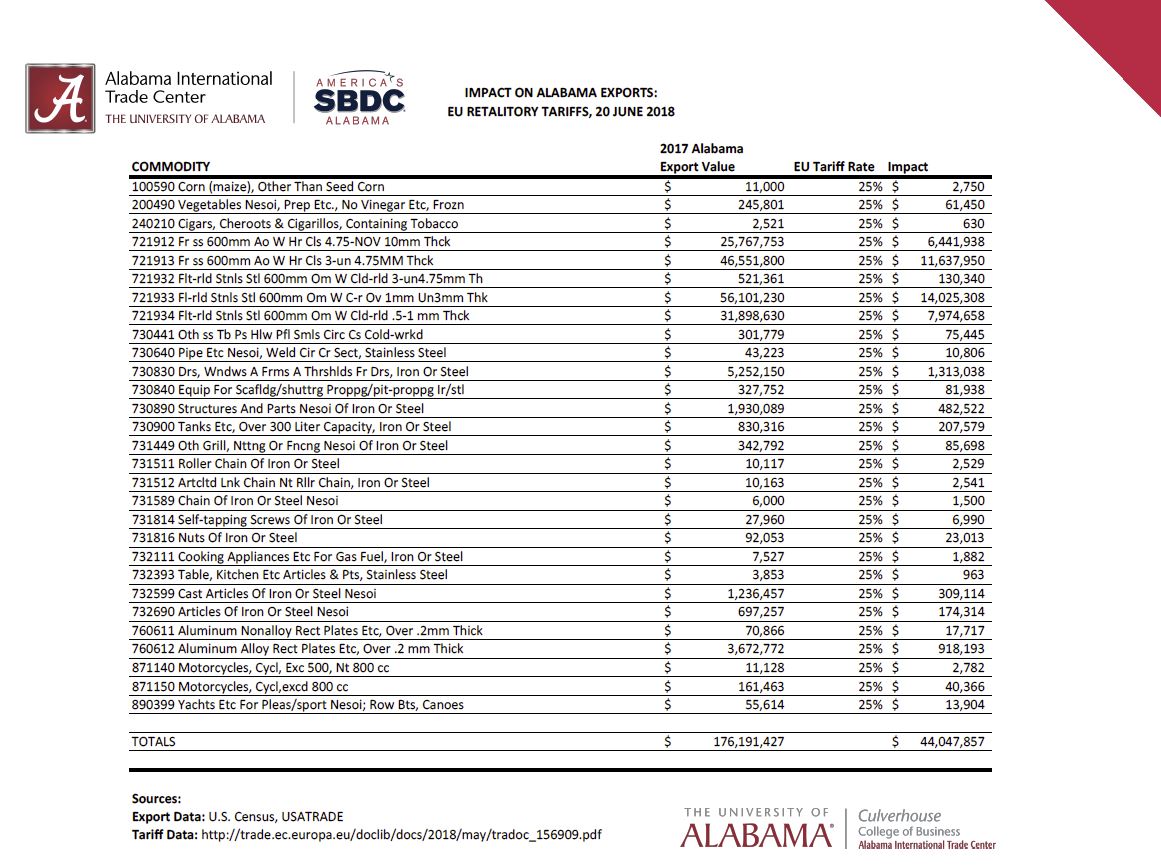 EU Tariffs: Alabama businesses to pay $44 million
Based on Alabama's exports to the European Union in 2017, the European Union's retaliatory tariffs will cost Alabama businesses about $44 million.  The bulk of the tariffs (91%) are targeted at flat-rolled steel products; small businesses will likely be impacted by the tariffs levied on the remaining categories, including motorcycles, door & window frames, and fencing.
The EU will begin charging import duties of 25 percent on a range of U.S. products on Friday, June 22, 2018, in response to U.S tariffs imposed on EU steel and aluminum early this month.  The European Commission formally adopted a law allowing duties on 2.8 billion euros ($3.2 billion) worth of U.S. goods, including steel and aluminum products, farm products (including sweetcorn and peanuts), bourbon, jeans, and motorcycles.
The chart below shows Alabama's exports to the EU in 2017, along with the retaliatory tariff rate and amount (had the tariff been applied to last year's exports).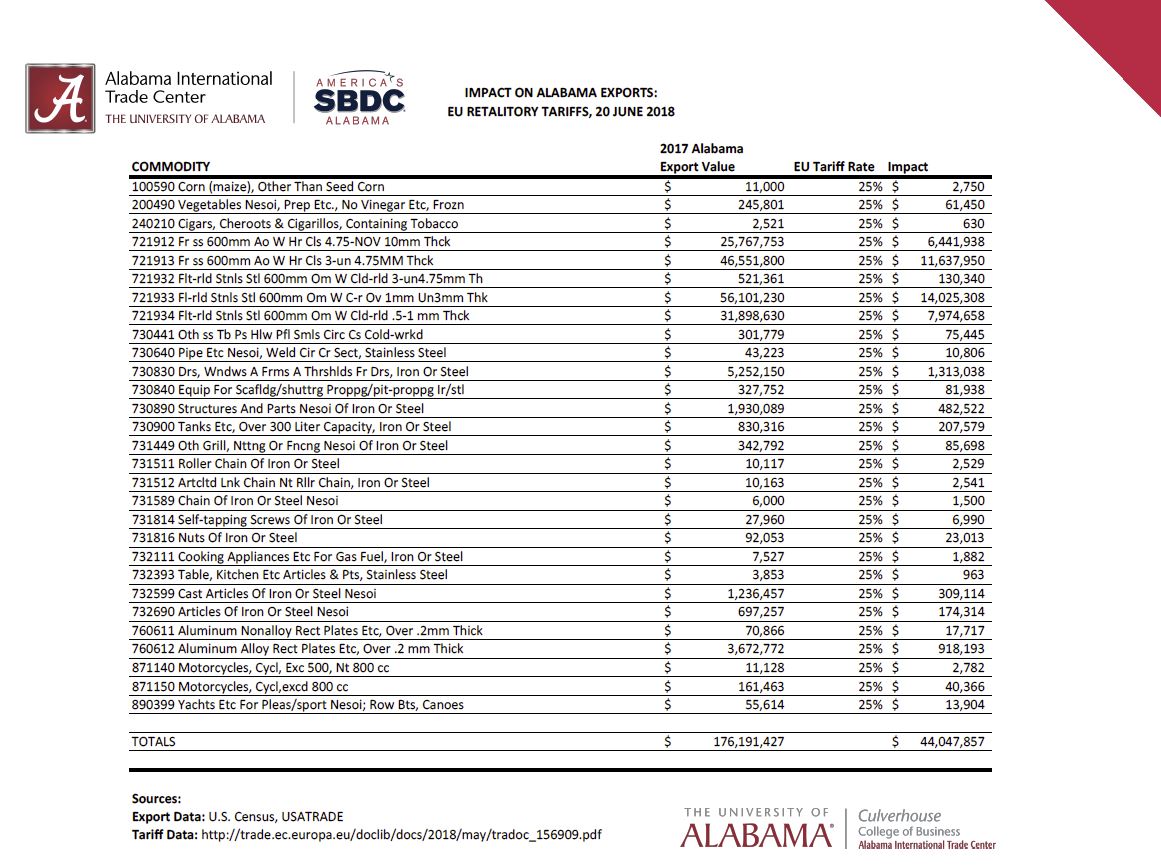 Download PDF: Impact of 20June EU Tariffs on AL