Selling overseas can seem out of reach and complicated. We make exporting easier by working directly with your staff to review export procedures, mitigate risks, and incorporate export tools into your normal business operations. To determine if your company is a good fit for AITC's in-house training program, please sign up online or talk with one of our International Trade Specialists.
While customized training is available on-location at your business, most AITC clients are able to find topic-specific assistance at one of the many workshops around the state.  The Trade Center and its Export Alabama partners collaborate to ensure that these workshops are available throughout the state.

Online Training
If you need to learn the basics of international trade on your own, you might want to look through our online training videos and on-demand webinars.
TEAM Training
A limited number of companies qualify for the Center's flagship Targeted Export Assistance and Management (TEAM) Training Program, an intensive program which has created over $ 24 million in new export sales since its start in 1996. We bring our team of experts to your door and work closely with your employees over an extended period of time to teach key export skills. Training can be combined with AITC research and finance services to help firms enter one foreign market and start selling.
---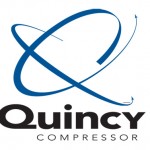 "We found the training session to be extremely helpful. We have already begun to implement some changes as a result of the information you provided. Thank you again for making the trip here to provide training. We truly appreciate it!"
Quincy Compressor – Baldwin County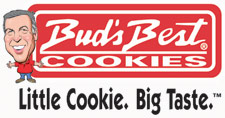 "If it weren't for TEAM, we wouldn't be exporting."
Bud's Best Cookies – Shelby County
---
Graduates of the training program get results: these three Alabama small businesses were recognized for their outstanding achievements in exporting, thanks in part to help from the export training program.
Imaging Business Machines of Birmingham, Alabama, producer of high-speed document scanners used by airlines and government agencies, received the U.S. Small Business Administration's "Exporter of the Year Award" in 2002 for the Southern U.S. Region. Sales climbed from $7 million in 1998 to $20 million in 2001. It's equipment is now in Germany, Sweden, Canada, and readily used by the U.S. passport agency.
Material Storage Systems, Inc. of Gadsden and Advanced Technology Products, Inc. of Albertville, have tapped new markets with the help of the ARC program. They received the U.S. Commercial Service's "Export Achievement Award" for their efforts as small businesses to open new markets. MSSI produces storage systems for the feed industry, and ATP produces feed additives for the poultry industry which help with control of Salmonella, E. coli and other pathogens.
To find out if your company qualifies for the TEAM program, please call 800-747-2482.