Services are custom-designed to help firms start selling in one market. Let us identify a target country, determine costs and financial risks, evaluate pricing options, review logistics, and find reliable sales partners. Trade Center research uncovers the key facts for your company to do business in a foreign market. This saves time and money, and starts you on the right track.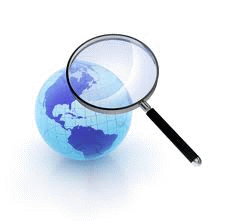 Searching for a foreign distributor? Need fresh sales leads? Searching for a joint-venture partner? Call now to speak with a Trade Specialist or to set up a meeting.
The Trade Center subscribes to dozens of databases and other online resources that would cost the average small business thousands of dollars per year to maintain. In addition to these resources, AITC has established a solid network of trade professionals throughout Alabama and the Southeast that can offer assistance on even the most demanding situations.
We understand small- and medium- sized businesses. Whether the company is entering its  first export market or its  50th,  we have extensive experience dealing with the unique challenges and opportunities that are specific to small businesses in Alabama.
We don't walk in the door thinking, "We have the answer."  If it were that easy, our clients would not need us. We help you make the right decisions by carefully researching every aspect relevant to your request.  We supplement your knowledge and skills by providing research, analysis, and an objective outside perspective to help fill market information gaps.

The research was amazing. It has helped tremendously!! Thank you for all of your hard work. If I need anything else, I will be in touch.

Occupational Health Dynamics


Outstanding! This is great. It is an example of information a small company like mine could not get on our own. But, will help us get orders that we will manufacture in Alabama. I like it when a plan comes together. Thank you for the format and the information.

Conveyor System Manufacturer


The information is presently being worked via various letters to the agents, distributors and manufacturers included in the extensive list you provided. Additionally, the European and Latin American divisions are working as well on the project. Hopefully, positive new alliances will develop with all credit due to the Alabama International Trade Center! Many thanks for your assistance.

Vinyl Product Manufacturer