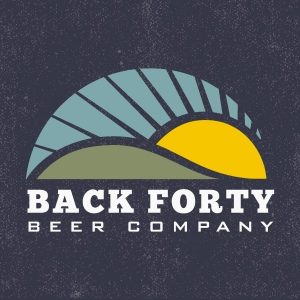 Back Forty Beer Company, established in 2009, is Alabama's largest craft brewery and one of the leading and fastest-growing craft breweries in the nation.  The company manufactures and markets a variety of premium craft beers, as well as craft beer vinegar.  Their product portfolio includes six beers brewed throughout the year in addition to a wide range of seasonal beer.  Products are currently sold to both retail and foodservice clients in six different states and in international markets including Canada and China.   Products are offered in various packaging options including bottles, cans, and kegs.  The brewery also operates an on premise pub which serves food for lunch and dinner.
The company initially began production using the facilities of another small brewery in Mississippi.  However, after two years and the introduction of two successful beers, one of which won a Silver Medal at the Great American Beer Festival, the owners were able to purchase a 27,000 square foot warehouse in Gadsden, and secured an SBA loan which they used to purchase equipment.
Back Forty brewed its first production run in its new home in Gadsden in 2012.  Over the last five years under the leadership and tenacity of owner Jason Wilson, the company has experienced triple-digit growth and has garnered a number of prestigious awards and recognition in the industry, including:
Alabama Manufacturer of the Year – 2014
Jason Wilson named "Alabama Young Entrepreneur of the Year" – 2015
Runner Up Southern Living Food Awards – 2015
Top One hundred S. businesses – U.S. Chamber of Commerce Blue Ribbon Award (2015)
World Beer Packaging Competition Winner – 2014
5000 Fastest Growing Companies List – 2015
Business Council of Alabama's " Small Business Game Changer Award' – 2016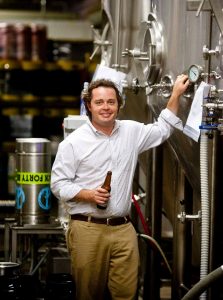 Recognizing the potential for growth in international markets, Back Forty Beer and Exchange Bank in Gadsden worked together to secure an SBA International Trade loan guaranty in FY2016.  The financing allowed the company to purchase new equipment which helped to double the company's production capacity and worked to improve the quality, shelf life, and packaging of its beers – all key components for success in export markets.  Back Forty currently produces around 10,000 barrels a year, and expects to increase production to over 20,000 barrels.
To accomplish this increased production, the company is looking to expand sales in export markets and hired a full time international sales manager, Vince Schaeffer, to focus on the task.     With this focus, Back Forty worked closely with the Alabama International Trade Center for over two years to assist with exports.  AITC team members conducted market research to identify new potential export markets, provided in-house export training on a variety of export-related topics, identified and vetted potential foreign distributors, and provided assistance in the formulation of export market entry strategies.  The AITC is a member of the Alabama SBDC Network, a SBA resource partner.  The AITC also assists food product companies to access the USDA's Market Access Program through the Southern U.S. Trade Association and its member the Alabama Department of Agriculture.
In addition, Back Forty worked with the Alabama Department of Commerce Trade Division through its SBA-funded State Trade Export Program (STEP) which enabled Vince Schaeffer to participate in a State of Alabama trade mission to Mexico and Trade Winds, an event certified by the U.S. Department of Commerce to meet potential partners in Latin American countries.
Although viewed as a local beverage product, craft beers are enjoying growth and popularity in international markets too as consumers want to taste delicious craft beer varieties from small brewers in other parts of the world.   Indeed, the U.S. represents only about 13% of the global beer market. 87% of all beer products is consumed in international markets.   Today, the company has a distributor in Canada and in Mexico.  In addition, it recently developed sales in China, exporting roughly three containers of product within the first months of trade.  The future means growth for Back Forty Beer Company as it continues to tap sales in both US and foreign markets.
And equally important to note, the success of Back Forty Beer not only represents a triumph of overcoming obstacles and learning from their failures to continue and maximize the company's own personal growth, it also translates to a success story for Gadsden and for the State.
The company's founder, Jason Wilson, has always held a personal philosophy in giving back to the community and to promoting the State's brewery industry and small business in general.   He established the brewery in his hometown of Gadsden rather than in larger and perhaps easier markets to enter and worked closely with the Gadsden City Council to renovate and restore the historic Puckett Building in Gadsden's Historic District where he established the company's production brewery.
Back Forty also contributes both dollar donations and personal involvement to many local, state and U.S. charities including the Foundation and the United Way.  In addition, Wilson is the President of the Alabama Brewers Guild and works closely with the 34 licensed breweries in the State.  He is also active in the national Brewers Association of America, serving on its Government Affairs Committee.
Wilson is also active in many other organizations including:
The Business Council of Alabama Board of Directors
Alabama Workforce Development Council
Gadsden's Commercial Development Authority
Gadsden/Etowah County Industrial Development Board
Wilson believes that if you can't be a good member of the business community you operate in, your business is not sustainable. This responsibility to community along with the company's grit and determination to diligently till and cultivate those neglected "back forty" acres should work to serve as a winning strategy for continued success for the company.