Being located off-the-beaten path hasn't stopped overseas buyers from finding a thriving agribusiness supplier in rural Brundidge, Alabama.  What they discovered is something unique to the Southern United States – a tasty nut from America's Native pecan tree.  The Carter Pecan Company specializes in selling American-grown pecans in bulk to overseas customers.  Remarkably, it has developed the pecan export business from humble origins in 2008 to a multi-million dollar enterprise by the end of 2016.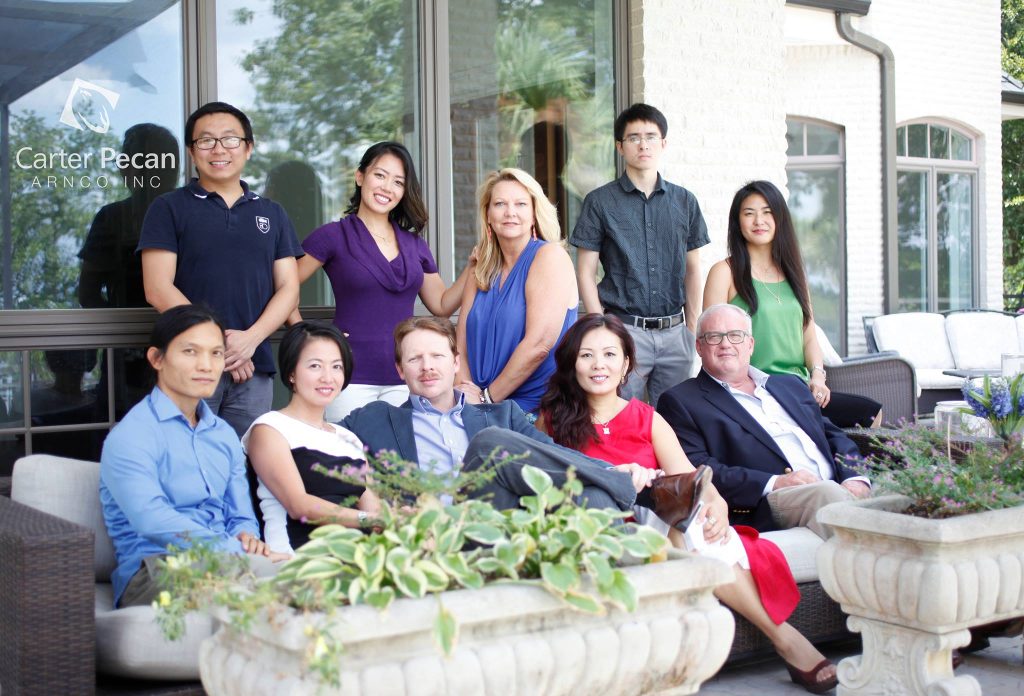 Carter Pecan is a woman-owned company. It started by purchasing pecans from local growers in South Alabama and Georgia and shipping them to customers in the world's most populous country, China.  The pecan nut, which was only rarely exported from the U.S., recently developed quite a following in China.
While the U.S. market primarily uses pecans in sweets – pies, cakes, ice cream, cookies, chocolate candies, and pralines – that's not the case for pecan lovers in China, today's top export market for U.S. pecans.   Sales for the nut in China took off based largely on its healthy attributes, being high in antioxidants and monounsaturated fats, the ones that help lower bad cholesterol.  And pecans made the perfect gift for a culture that regularly practices gift-giving.
Demand for the nut rapidly developed after aggressive promotion efforts from various U.S. grower associations and suppliers in 2007-2008, with record export shipments during this period.  In 2016, over $265 million of pecans were shipped to world markets and China accounted for over 50% of total shipments, or $135 million.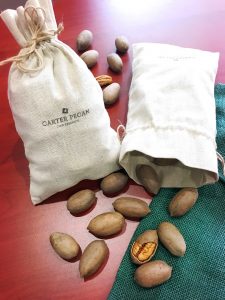 Carter Pecan now ranks as the second largest U.S. exporter of the nut.  The emergence of a sizeable export market for pecans, along with promotion of its health attributes to foreign customers, simply revolutionized the U.S. pecan industry. It created more customer demand and increased the planting of pecan orchards by farmers in the U.S. and other countries including Mexico and South Africa.
Chief Executive Officer Jonathan Arn and co-owner June Carter Arn were no strangers to international business.  Jonathan's family was owner of Carter Brothers, a successful go-cart and off-road vehicle producer whose corporate life spanned 30 years in the American manufacturing industry.  Part of the company's life cycle included outsourcing products to China where Jonathan spent a lot of time cultivating relationships with suppliers and getting to know the local culture and business practices.
The pecan industry was a total new business for the Arns, but they quickly established a network of customers in Southern China and expanded their purchases of pecans from growers in other parts of the United States.  Jonathan's wife Sally spearheaded the market development.
"We found that pecans are perfect for the Chinese tradition of gift-giving and the pecan nut is seen not only as a prestigious product, but one with many health benefits," says Sally Arn, Director.  Sally speaks Chinese and Spanish, which has been instrumental in the firm's ability to engage and serve both suppliers and buyers.  The firm recently hired more staff for their Alabama operation that speak Chinese and opened an office near Shanghai, China.
Along the way, the Arns tapped into a number of U.S. export assistance services to help with various aspects of exporting.  Access to financing was critical to their success and having a working capital line of credit to be able to purchase from growers was absolutely essential.  As a start-up exporter, the Arns found a supportive bank and used both the U.S. Small Business Administration and EXIM Bank working capital loan guaranty programs to boost their ability to purchase from farmers and sell in foreign markets.
In addition, detailed market research, introduction to foreign buyers, and training on export and import regulations were provided by the Alabama International Trade Center at The University of Alabama's Culverhouse College of Business.  The Trade Center is a member of the Alabama Small Business Development Center Network, a long-time SBA resource partner.
Carter Pecan also utilized the cost-share program of the Southern U.S. Trade Association, a cooperator funded in part by the US Department of Agriculture's Foreign Agricultural Service and its Market Access Program.  Carter participates in the huge SIAL China trade show each year to promote its 'Made in the USA' pecan products to retail buyers, using the SUSTA programs to reduce their overall export marketing costs.  They have expanded the product line to include value added products such as pecan oils and healthy snacks.
Their export success has hinged upon a number of factors, but service and quality products have certainly been paramount to their growth and overall accomplishment.  The key founding concept of the company was to provide small growers with a means to participate in the marketing of their crops in international markets and likewise, to provide buyers with a way to buy directly from the source.
Today, as an integrated pecan processing company, Carter Pecan has instituted the processing, storage, and quality assurance programs necessary to ensure that customers receive a consistent product of the highest quality and that their suppliers receive an optimal return on their investment.
The Arns are committed to export pecans and serve customers in foreign markets.  Their success means U.S. growers will continue to sustain local jobs and enjoy an expanded marketplace for a nut that now travels the world.