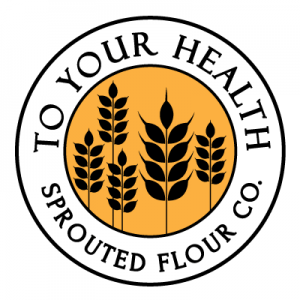 To Your Health Sprouted Flour Co. is a woman-owned business in a HUB Zone that has been built from the ground up by hands-on experience and research to create a quality product with very high standards of production.  The idea behind To Your Health Sprouted Flour started with it's Founder and President, Mrs. Peggy Sutton, in 2003. She learned about the benefits of sprouted grains, the time-honored tradition of how our ancestors would harvest grains that had naturally sprouted in the fields and a modern way to sprout at home, and she started To Your Health Sprouted Grain Breads. The beauty of sprouted whole grain flour is that it makes available more vital nutrients than un-sprouted flour. The major benefit is that those nutrients are in a state that can more readily be absorbed and digested by the body.
Starting in her kitchen in 2005 baking for a few friends, word quickly spread and opportunities arose to bake for customers of several local and regional CSAs and co-ops. Wanting to expand into additional markets and retail outlets, she and her husband Jeff Sutton built a commercial kitchen in their barn in September of 2006.  The business then obtained state licensing as a food processor and hired two part-time employees.
In February 2008 the business transitioned to offer only sprouted organic grains and flours.  In July of 2008 the business incorporated and became To Your Health Sprouted Bread and Flour Co., Inc., dba To Your Health Sprouted Flour Co. (hereafter To Your Health or TYH). When TYH transitioned to flour production in 2008, average weekly sales were about 200 pounds.  Current weekly sales average more than 50,000 pounds. Our current weekly production capacity is 70,000 pounds.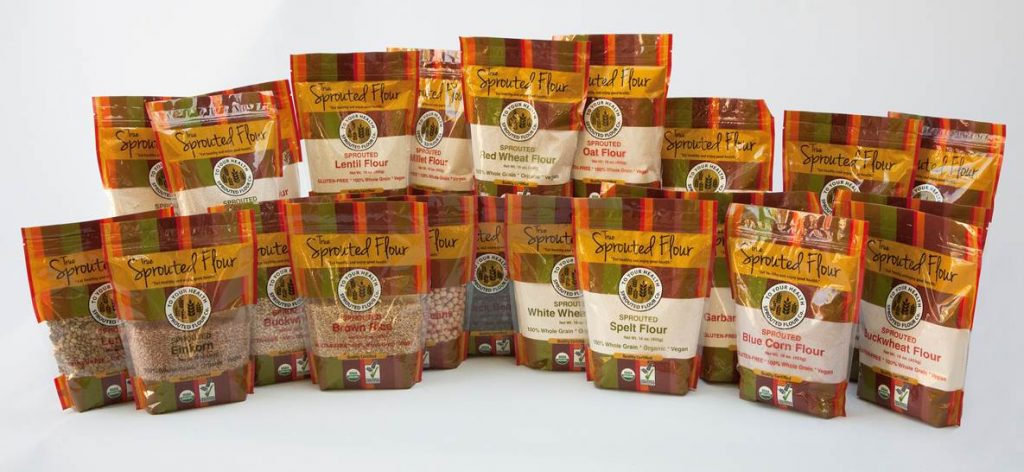 Jeff came aboard as COO in October of 2009 and has been instrumental in helping grow the business to their current 14,400 square-foot facilities – attained though the help of an SBA Loan for $423,000 in 2013 – and landing accounts that have steadily increased production and profits for the company. Jeff now serves as CEO. TYH currently employs 30 people in two facilities, with plans to add an additional facility in 2015 and increase employment by 15-20 jobs within 3 years.
TYH has experienced triple-digit growth every year since inception of business. Annual Sales for 2014 were $2.7 Million, with exports accounting for about 4% of that number. The value of their exports has been $45,000 in 2013, $101,000 in 2014, and $93,000 YTD 2015. Eighty-five % of TYH's annual sales are from large commercial companies and bake houses including Whole Foods Market (the world's fifth largest retailer), Arrowhead Mills, the Hain-Celestial Group, Anita's Organic Milling (Canada), LaBree's Bakery, and Kellogg.  About 15% of annual sales are internet purchases from the company's parent site as well as two additional commodity sites including Amazon.com.  The remaining sources of sales are small retail stores, buying clubs, and co-ops across the country.  TYH is an industry leader in Sprouted Organic Grains and Flours with more than 45 sprouted products – Grains, Flours, Legumes, and seeds.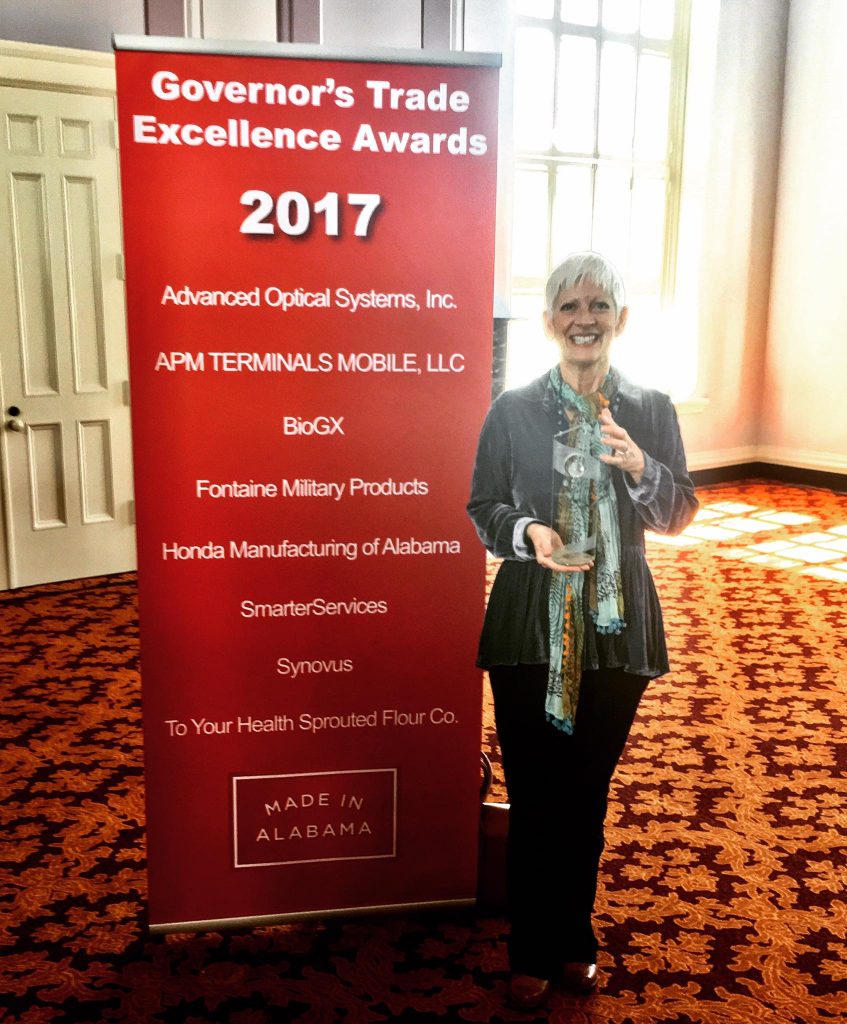 To meet their growing demand, To Your Health has automated its sprouting process with machinery specially designed for their application.  They have engineered their own proprietary method of drying the sprouted grains to retain all the vitamins, minerals, and enzymes produced during sprouting.
Through the years, TYH has received assistance from both the Troy SBDC and the AITC. TYH began to attract global attention when they began selling to Whole Foods Market and other large commercial entities.
According to Peggy Sutton: "the AITC has been a tremendous help to my business over several years with training and support as Jeff and I figured out how to export and which markets we would be able to accommodate. We are still calling on them as we continue to grow for training of new management staff and ongoing support. I'm very thankful for the assistance and expertise available through AITC to small businesses."
With the ongoing assistance of the Alabama International Trade Center, they are exporting their products to several countries including Canada, Mexico, Australia, the UAE and the United Kingdom. Over the past 5 years, the AITC has provided ongoing assistance including international market research on their target countries, one-on-one international business training at their facility, educational seminars, and an introduction to SUSTA – the Southern United States Trade Association. TYH has participated in numerous Natural Foods Trade Shows in the US and abroad with the assistance of the SUSTA MAP Branded Program for reimbursement of expenses. The AITC has arranged for foreign buyers to meet them at the shows to develop new relationships with potential export customers.