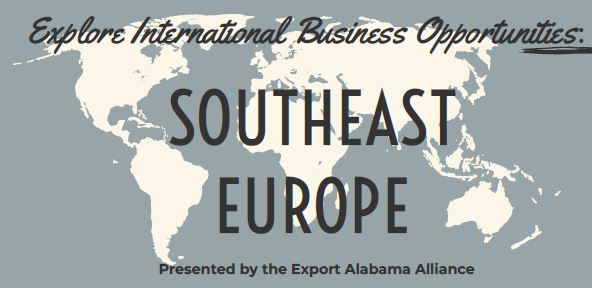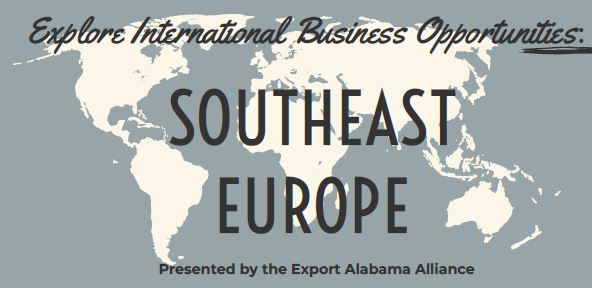 Register today to attend a market briefing on "International Business Opportunities in Southeast Europe".
Locations: Birmingham & Huntsville
Dates: April 26/27, 2018
The Alabama Department of Commerce and the Export Alabama Alliance, in coordination with the U.S. Commercial Service, have organized this high-level trade mission to Romania & Bulgaria for all industry sectors in Alabama. Taking place in September of 2018, this trade mission offers timely and cost-effective means for Alabama firms to engage with key stakeholders and meet with industry partners and national government officials.
Targeted industry sectors include: Agricultural Machinery & Equipment; Energy, Renewable Energy, Oil & Gas; Environmental Technologies; Information & Communications Technology; Transportation (Road & Rail); Defense, Safety & Security; and more.
Join us for an hour with Mr. Ivo Konstantinov, Commercial Counselor and Trade Attache from the Embassy of the Republic of Bulgaria in Washington DC, to hear insights on markets in southeast Europe, best business prospects, entry strategies and more.
Trade Mission Overview: Southeast USA meets Southeast Europe
This trade briefing has concluded.  For more information on the trade mission, please contact Jeremy Wolfe, AL Dept of Commerce.  To learn more about your company's export potential in Romania & Bulgaria, or anywhere else, please contact an International Trade Specialist at AITC.