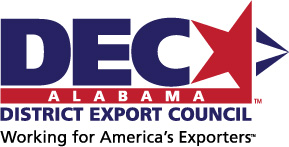 Brooks Named to AL District Export Council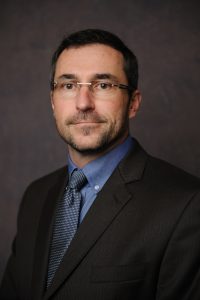 Michael Brooks has been appointed by the U.S. Secretary of Commerce to the Alabama District Export Council (DEC), a private, non-profit organization of international business people who provide guidance and assistance on international markets to local businesses in conjunction with the U.S. Commercial Service office.  Brooks is the Associate Director of the William R. Bennett Alabama International Trade Center, an economic development and outreach unit of the University of Alabama's Culverhouse College of Business.
The District Export Council is an honor granted by the U.S. Secretary of Commerce to an individual, based on energetic leadership, position in the local business community, knowledge of day-to-day international operations, interest in export developments, and willingness and ability to devote time to council activities.
Brooks is the third representative from UA's Culverhouse College of Business to join the Alabama DEC.  Other members include Bill Cummins, Executive State Director of the Alabama Small Business Development Center Network, and Nisa Miranda, Director of the UA Center for Economic Development.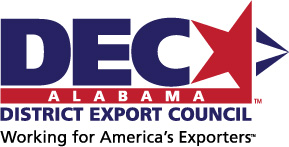 "The Alabama District Export Council's members provide expertise on exporting to support and augment the efforts of the U.S. Commercial Service and Export Alabama Alliance to help more Alabama companies sell internationally," according to the Commercial Service Director for Alabama, Robert Stackpole.
Brooks has 20 years of experience in international trade, and has worked with hundreds of companies in Alabama – and throughout the southeast- to help them enter new markets and increase export sales.  He teaches a senior-level course in Import-Export Management at UA, and has earned the Certified Global Business Professional (CGBP) credential from NASBITE International.
The AITC, established in 1979 by Dr. William R. Bennett, professor of international marketing in UA's College of Business, delivers export research, training, and financing services to businesses in Alabama, and provides students with hands-on internship experience. It is a part of the Alabama SBDC Network, which is funded in part by the SBA to provide professional business advising services at no cost to Alabama's small business community. Participating businesses are required to follow a well-defined scope of work and report their economic successes: job creation, increase in sales, capital investment, jobs retained and business started.
The councils' mission, according to the national website, is to "encourage and support exports of goods and services that strengthen individual companies, stimulate U.S. economic growth and create jobs."